Appointment with His Excellency The High Commissioner for Botswana
On Tuesday 22nd March at 3pm it was my privilege and pleasure to meet His Excellency Mr Roy Warren Blackbeard –  the High Commissioner for Botswana in his offices at Stratford Place in London.  He set aside his work to greet me and talk about the projects BME are involved in and possible future co-operation between the High Commission and BME.  I thanked him for the sponsorship he provided for my successful representation of Botswana at Miss Commonwealth International 2010 in the Mrs section.  I offered my services for any events they might be running in the near future.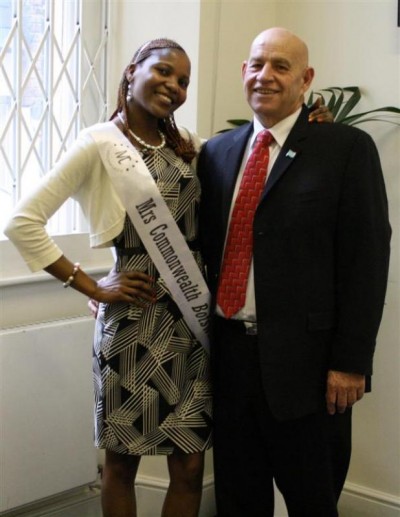 I also had a nice chat with his Administrative Attache – Miss Ambrosia Matsetse-Chisonta – who you can see in the picture below and was also greeted by Miss Mabedi Motlhabani the Charge D'Affaire.